This project started on my ipad. I had the idea that I would create an animated pattern that I could tile across some 3D geometry. After searching around for some inspiration, I quickly sketched up some 'rollercoasters' that you can see below.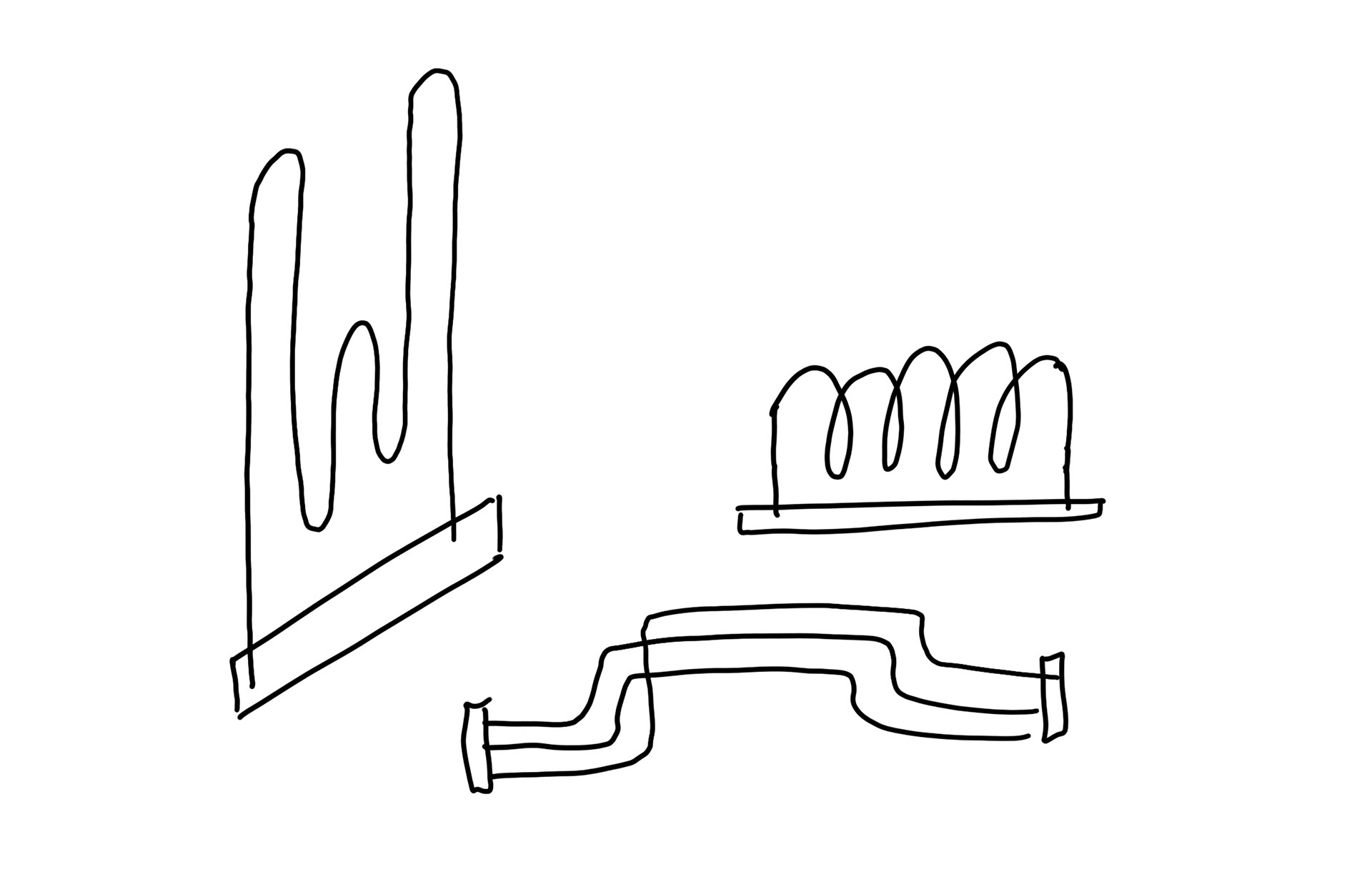 At this point I had no idea what I would be applying this animated texture to, but I decided that I wanted straight lines, so you could follow the distortion of whatever geometry it ended up on. I put the second sketch into illustrator and tweaked it into a perfect tile. Then it was on to After Effects to get it moving.
This exercise wasn't about 3D modeling, so I hit up turboquid for some models. The Eames chair was free, and I think I paid like nine dollars for the plant. Here's one of the first renders I did after I got everything composed and textured up.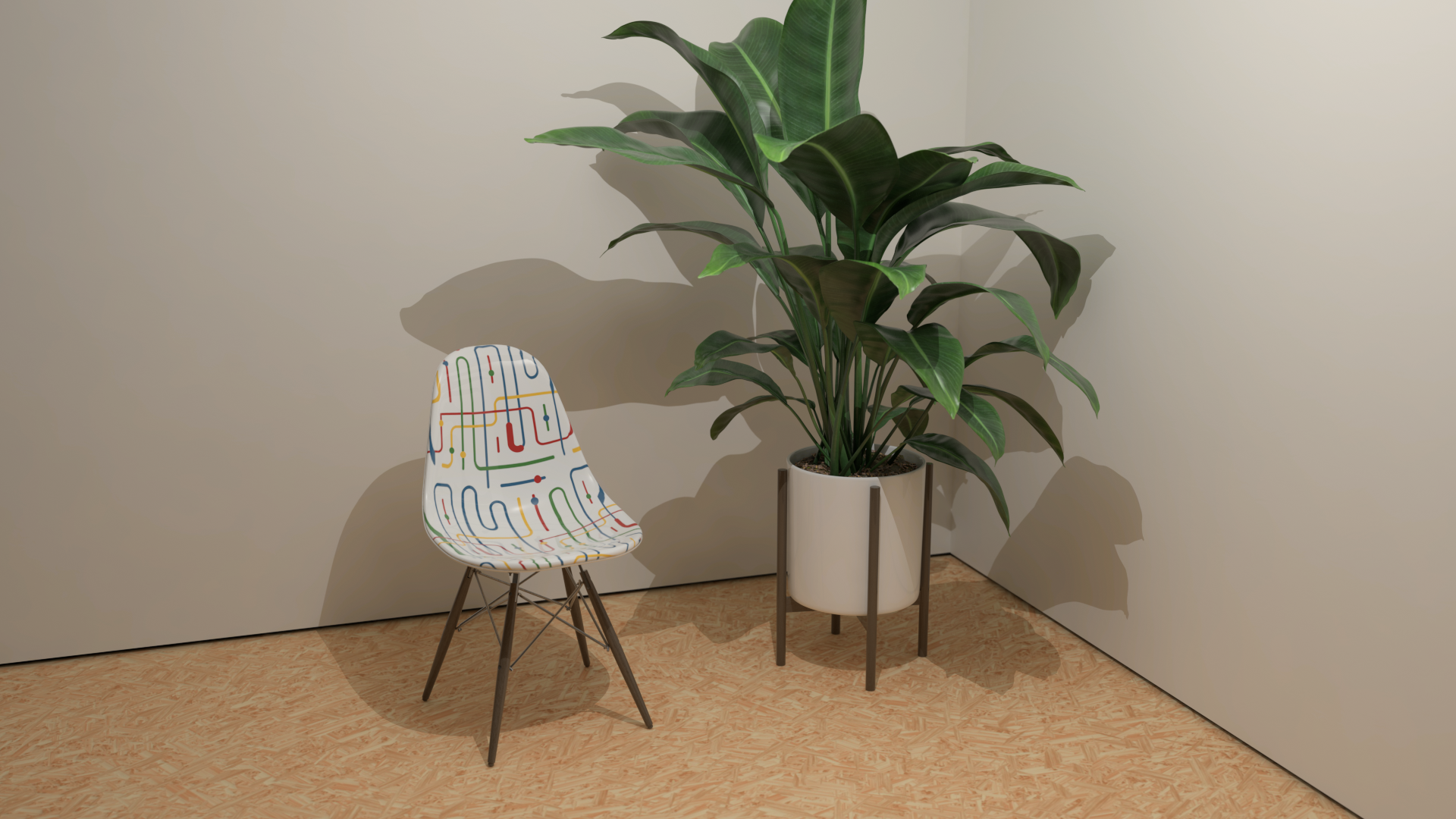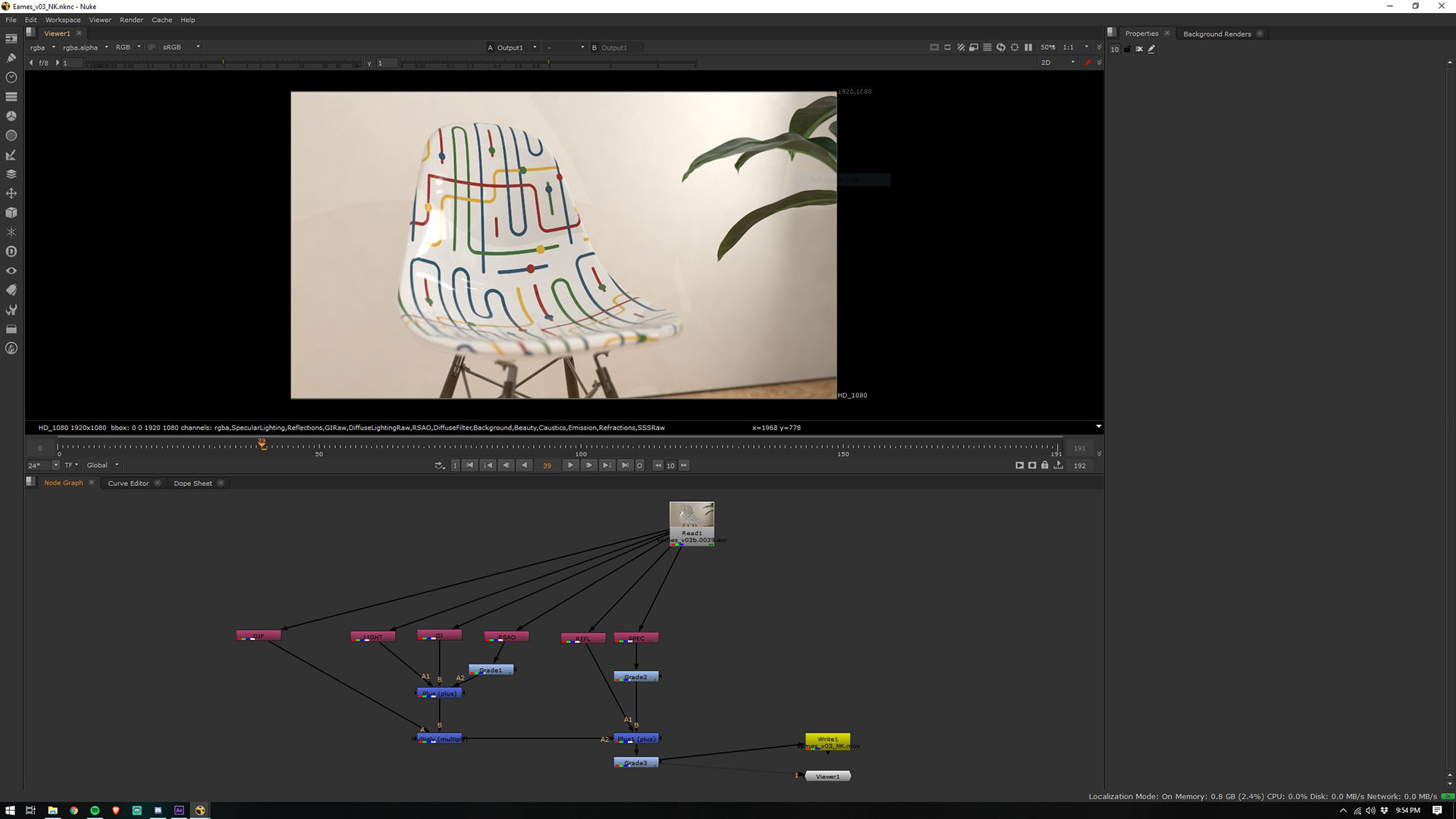 As if I wasn't in deep enough for something like this, I decided to learn Nuke. It's not the most impressive node graph, but I really just wanted to prove to myself I could use the program in a pinch. I got everything I wanted out of this experiment, and I think it turned out pretty cool. The impossibility of the paint or decal being animated is a really interesting concept, and I hope to find more ways to use it in the future.